Since 2016…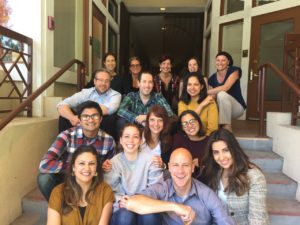 You have helped nearly 300 international survivors from over 35 countries heal from their trauma. With your contribution, PTR's clinical team of 15 served 166 survivors in 2018 alone, and provided skilled, globally culturally aware psychosocial care for women, men and children from Afghanistan, Cameroon, DR Congo, El Salvador, Eritrea, Guatemala, Honduras, Iran, Iraq, Jordan, Mexico, Syria, Uganda, Yemen and more.
You have helped train two teams of clinical interns with the capacity to collectively serve up to 8000 more survivors over the course of their careers.  As one of our Global Healing and Human Rights Graduates testifies, "The training at PTR is long, dense, and tough but extremely rewarding—as training programs should be, in my opinion! It's training that not only extends to PTR's clients but to patients in every setting around the Bay Area. Thanks to PTR, I'm able to serve this population with the integrity that they deserve." 
Please support us to continue this critical work. In September, our third cohort of Global Healing and Human Rights trainees began their intensive training program. The work is difficult, but healing is possible.  
Every dollar that you contribute will support international survivors and their healing process.
Because PTR clients face poverty as well as challenges of housing and employment, all client services are free.


Partnerships for Trauma Recovery is a 501(c)3 nonprofit organization. Your contributions are tax-deductible and our EIN number is: 47-3948973.