Gabriela is one of our clients.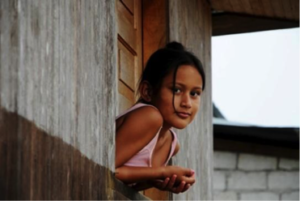 Imagine that you are just 10 years old and are abducted from your Mayan village in Guatemala. For a decade, you suffer complete isolation and severe physical and psychological abuse.
Imagine that you escape your captor and survive the long journey to the United States. Although you are now physically safe, fear and trauma have followed you.
Now imagine that you find a center that can help you process the traumatic experiences you have survived for years. By addressing your mental health needs, you are better able to continue on your path of healing while adapting to a new reality.
Every dollar that you contribute will support international survivors and their healing process.


Partnerships for Trauma Recovery is a 501(c)3 nonprofit organization. Your contributions are tax-deductible and our EIN number is: 47-3948973.